So many beautiful homes in the Coral Springs Country Club community and each one of them are unique. You will not see any floor plan that resembles track housing in there.
Just drive through the beautiful community and you will see exactly what it is I'm talking about. Just the outside of these homes tell you the story. And what is enhancing the community even more, the Country Club itself is being totally rebuilt.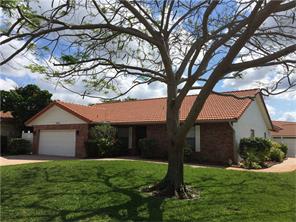 The clubhouse has been completely demolished and will be rebuilt from the ground up. This time with architect attraction that will turn heads.
Right now, at the time of this post, 9 properties sold ranging in price from $205,000. to $465,000. and 14 more are slated to close right behind them. Leaving only a few good gems left for sale. There is a 4 bedroom, 2 bath that has lake views in the back and golf views in the front! Over 3300 square feet to do whatever you want with. On the market for just $400,000.
There's another with 2 master suites and alot of square footage in between! A 4/3 with pool, huge living room on a quiet cal-de-sac. On the market now for onloy $450,000. You can call me anytime for the keys and more details. I have both!